THE TWO RESIDENCES
The two residences of the house are full of character and atmosphere, which really makes you feel at home. They are decorated in an old Tuscan style with a touch of France. The one part of the double house is called The Well and the other The Nest.

The Well and The Nest each have a great sunny and secluded terrace with a spectacular view of the areas' green hills. Both have access to a large closer and secluded garden with a pool, BBQ, shaded nook as well as a lawn. The garden has fruit trees, olive trees, lots of pleasant-smelling lavender and herbs that you can use for cooking.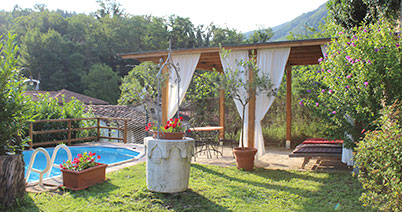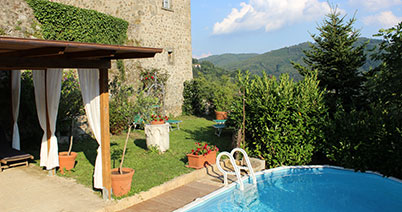 THE WELL
From the 30m2 large terrace you enter a nice, big kitchen with an open fireplace. The kitchen is fully equipped gas stove and oven, fridge with a small freezer, electric water boiler and toaster. Apart from that, the house has 3 bedrooms with 5 beds, a living room with TV and DVD player, big, new bathroom with a tub as well as an extra small toilet which has a charming old door through which tall Scandinavians will have to duck.
legenda 1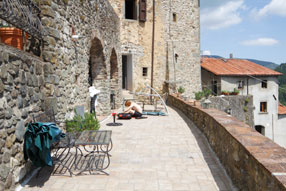 legenda 2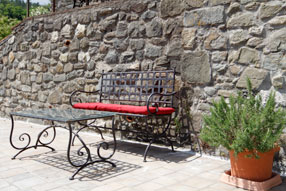 legenda 3
THE NEST
This is a sweet and charming holiday residence hosting 2-3 people. From the 60m2 large terrace with a beautiful facing and panorama view you enter a big gorgeous kitchen that is the center of the house. Apart from that the residence consists of a romantic bedroom and a cozy living room with a TV and DVD player where you have the option of an extra bed in the hide-a-bed.
legenda 4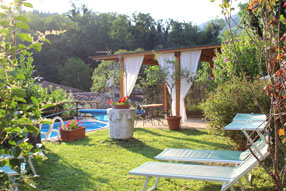 legenda 5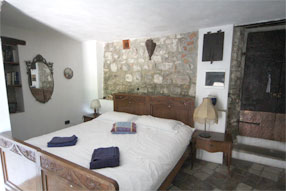 legenda 6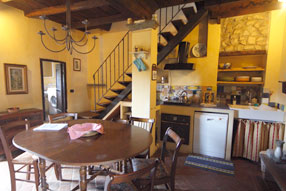 Click here to see more photos